2
- minute read
FMCG companies are under constant pressure to produce more for less, but often have limited budgets in terms of adopting new technologies. Retail World spoke with technology experts from the Open IIoT Group at CEBIT 2019 and asked: what area of technology do you believe would give them the biggest bang for their buck? That is, where should they be investing?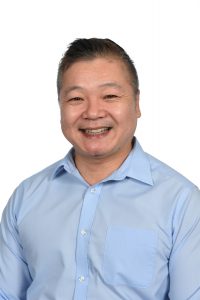 Here's what Beckhoff Senior Technical Sales Engineer John Wan had to say.
"Currently, a lot of the machinery is standalone machinery. From a maintenance point of view, it has been reactive, where, when machine breaks down, then I'll fix it. Imagine a case where a machine will tell you when it's going to break down, or how often it's going to breakdown. That data is collected and becomes information. This is where Beckhoff and industrial IoT comes in. There are sensors which collect information from the existing machinery; it collects this and does analytics on that data and then turns it into a usable format. The benefit is predictive maintenance, minimal downtime and better return on investment on equipment; not just new equipment but older equipment too.
"So, that's where industrial IoT becomes an advantage to a company. Imagine a process where you could analyse a bearing failure, for example. This bearing was designed to have 50,000 hours at 25 degrees. What happens if you elevate the temperature to 40 degrees? When is the bearing going to fail? The software is smart enough to say, 'okay, at those elevated temperatures my expectation for failure or maintenance will be this'. Giving that information to the managers – the managers can elevate that information back to the right people and so forth. That's where there is an advantage. Rather than standalone machines, your machinery becomes smarter."
Explore advice from other experts
About Open IIot
Open IIoT can help customers implement an Industry 4.0 solution which will leave their business smarter, leaner and more profitable. Stay in touch with the group by visiting www.openiiot.com.au or following them on www.linkedin.com/company/open-iiot-australia.
Source: Real World Magazine
https://i0.wp.com/openiiot.com.au/wp-content/uploads/2020/03/featured-_0003_beckhoff_banner.jpg?fit=750%2C540&ssl=1
540
750
Retail World Editor
https://openiiot.com.au/wp-content/uploads/2018/11/Logo-OG-web.svg
Retail World Editor
2020-03-27 05:11:08
2020-03-30 00:13:11
Investing in IIoT – part 3